Private Boat Tours in Amsterdam
A private boat tour in Amsterdam; what's that like?
For a private boat tour, without any others on board, there are two options. The most economical option by far is to rent a self-drive boat. However, that comes with a couple of restrictions: these boats are small, a skipper is not included, the location is fixed and there is no catering. If you want a more customised boat tour and don't fancy driving yourself, or if you want to take a large group on one boat, then you should rent a private boat with a skipper. The skipper can pick you up and drop you off wherever you like and you can enjoy catered food and drinks. The duration is up to you and -if you want- you may also choose the route. Below is our selection of decent private boat tours. For the luxury version of a private boat tour, please have a look at our luxury/VIP private canal tour section.
Pros of a private boat tour
Just your group and the skipper
Flexible in duration, routes and stops
Many catering options
Cons of a private boat tour
Not allowed to drive yourself
Relatively expensive for small groups
Difficult to organise on short notice
Our selection for private boat tours with skipper in Amsterdam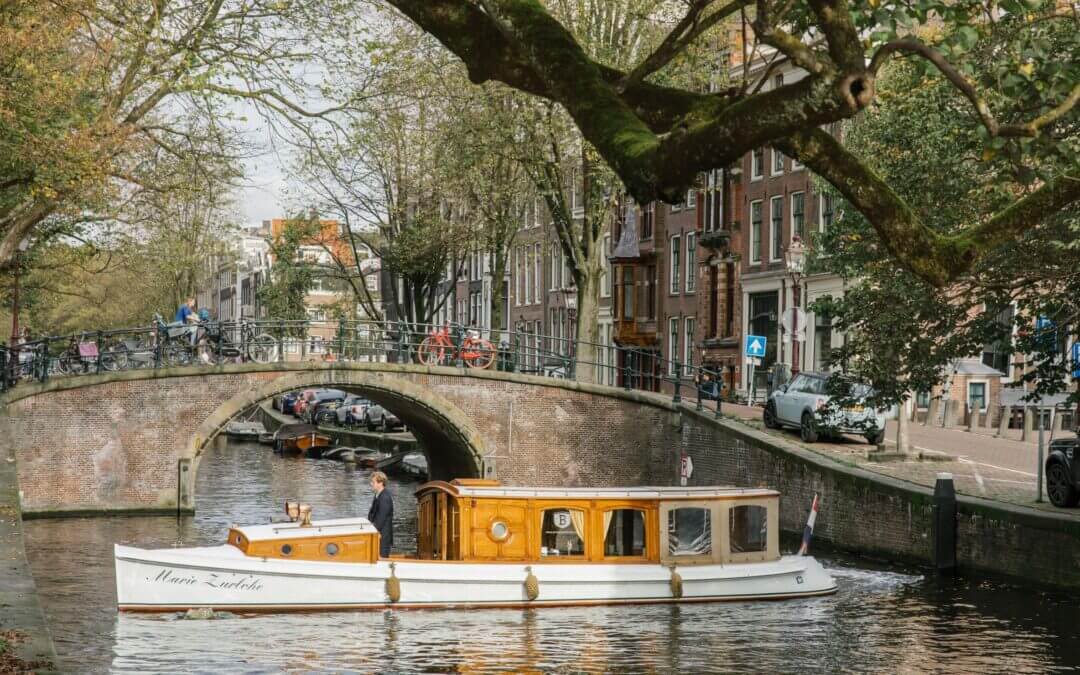 Are you looking for an exceptionally beautiful boat for an intimate and well-organized cruise with a maximum of 12 people? Then Marie Zurlohe is the perfect choice for you. On this elegant lady of age (over a century old), you'll cruise the Amsterdam canals in utmost style, whisper-quiet, and with excellent service. It's ideal for a lunch or dinner with colleagues or business guests. Or privately, if you have something truly worth celebrating!
To Marie Zurlohe for special occasions