Pedal Boats and other Active Canal Tours
Are you into some action and adventure on the Amsterdam canals? Then take a pedal boat out. Or -with some more time and effort- you could make a canal tour by kayak or SUP (stand up paddling) board. And if you like to be active and independent without the hard work, then you could rent a self-drive canal boat to explore the Amsterdam waterways.
PROS OF AN ACTIVE
AMSTERDAM CANAL TOUR
Nice combination of sightseeing and some action
Adventurous way of experiencing the canals
Fun with kids
Affordable
CONS OF AN ACTIVE
AMSTERDAM CANAL TOUR
Relatively time-consuming
Only for groups of at least 6 people
Good physical condition and swimming skills requiredert
Limited range
Pedal Boats in Amsterdam, and alternative active canal tours (self drive rental boats, kayak, SUP)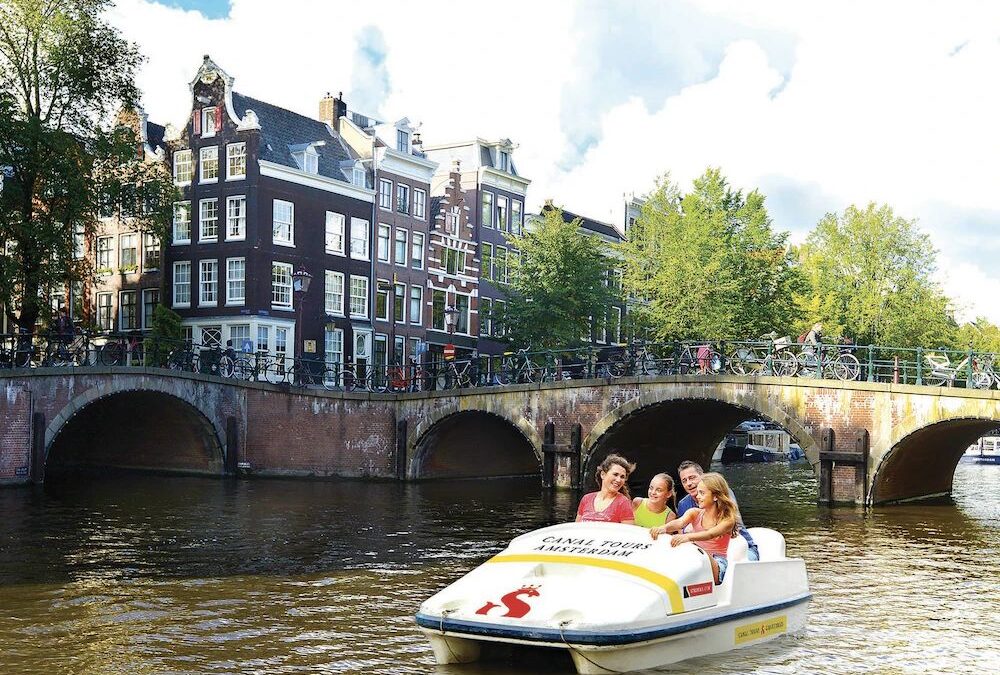 There is only pedal boat rental in Amsterdam, with fixed rates. This activity is particularly exciting for families with children (max. 4 people per pedal boat) and for groups of friends looking for an active experience. The minimum rental period is one hour and the location is in front of the Rijksmuseum.
Book your Pedal Boat in Amsterdam